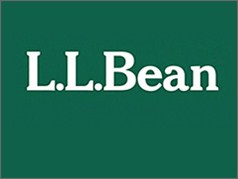 LL Bean
Working with Tenji was a singularly gratifying experience and I would recommend them to anyone considering installing an aquarium. As construction partners they worked extremely effectively and added value to every aspect of our project. They are a team of inspired designers and scientists that balance the need to deliver a great product on time with creating habitats that will sustain the species that inhabit them.
If the fish could speak they would certainly shout, "Please let Tenji design our home!"
PJ O'Hanlon
Executive
LL Bean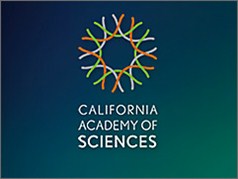 Steinhart Aquarium
The Tenji team are problem solvers. For an endeavor the size, scope, and complexity of the California Academy of Sciences' project, there were daily changes that Tenji was able to meet with creativity and speed. When issues arose, they regularly dove into tackle them.
We endorse Tenji, Inc. for providing superior product, up-to-the- minute communication, sincere relations, well-calculated risk assessment, and the commitment to make it work right and look great the first time around.
I encourage you to consider them for your live exhibits.
Christopher Andrews, Ph.D.
Director
Steinhart Aquarium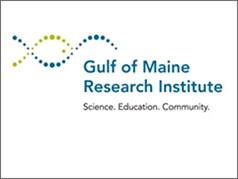 Gulf of Maine Research Institute
Tenji has provided outstanding service to the Gulf of Maine Research Institute in the set-up, start-up, animal husbandry and staff training aspects of our schooling tank and associated life-support system.
I highly recommend Tenji for their knowledgeable, customer-oriented service.
Alan D. Lishness
Chief Innovation Officer
Gulf of Maine Research Institute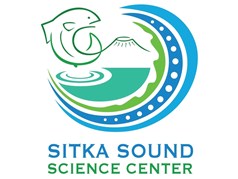 Sitka Sound Science Center
Working with Tenji was a great experience. The process of exhibit development was just as satisfying as the final product itself. Our exhibit fits our facility and our community perfectly.
The Tenji guys are smart, creative, clever and a lot of fun. They have the ideal combination of creativity and practical experience that gave us a lot of confidence in the final product.
Lisa Busch
Executive Director
Sitka Sound Science Center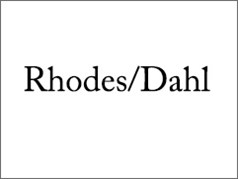 Rhodes/Dahl
Tenji Inc. stands out in the the aquarium LSS design and construction industry because they build things right the first time. Unfortunately, there are many outfits out there that ply clients with unreasonably attractive bids which leave the final project with holes and errors that end up being far more expensive to fix after the fact.
Tenji provides robust, turnkey systems that are installed on-time and on-budget.
Linda Rhodes and Victoria Dahl
Principals
Rhodes/Dahl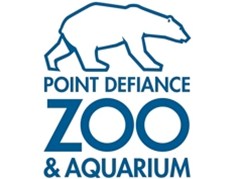 Point Defiance Zoo and Aquarium
The creative team at Tenji helped us produce a beautiful and extremely popular stingray touch exhibit. Our "Stingray Cove" project was completed on time and under budget and Tenji staff's customer service and friendly guidance through the entire project was exemplary.
Neil Allen
Aquatic Animal Curator
Point Defiance Zoo and Aquarium
Tongass Coast Aquarium
Tenji, Inc., knows more about what makes a successful display than just about anyone. They're knowledgeable, capable and extremely creative people. Tenji really helped us focus our exhibit ideas for the Tongass Coast Aquarium. Our board of directors was extremely pleased with their work and I highly recommend them.
These guys are the coolest, hippest and sharpest fish dorks on the planet!
Ray Troll
Artist and board member
Tongass Coast Aquarium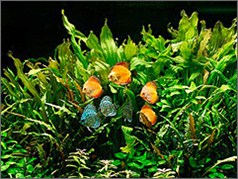 Dennis Aquarium
Working with Tenji on the design, implementation and maintenance of my planted freshwater aquarium has been an incredible experience. The project was done on time, on budget and has resulted in an aquarium that could be on display anywhere. Not only are they professional and knowledgeable, but they possess the ethics, integrity and capability to be very successful.
I recommend them without reservation.
Steve Dennis
Owner of Dennis Aquarium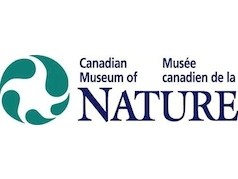 Canadian Museum of Nature (Musée Canadien de la nature)
It is with pleasure that I write on behalf of the Canadian Museum of Nature with thanks to you and your staff for a job very well done. The opening this May of the museum's new RBC Blue Water Gallery was a critical success.  We have received abundant positive feedback from both the public and our key stakeholders to date on the gallery and expect  high visitation through the summer.
Without question the most popular feature of this 8,000 square foot gallery is the river aquarium you and your staff so skillfully designed, built and installed.  Tenji's role as the prime contractor for this component was key to the gallery's success and your staff should be appropriately proud of their contribution.  
Jonathan Ferrabee
Senior Designer
Canadian Museum of Nature (Musée Canadien de la nature)